Commercial HVAC done right, right from the start
RTS Mechanical has provided the best service in the industry since 2010. If there's one thing we've learned over the years, it's that every project is different because every commercial space is unique. While many of our clients are general contractors, we also work directly with business owners, architects, engineers and facilities managers. Partnering with RTS Mechanical ensures that you get long-term value and support because we also offer maintenance and repair services.
RTS brings decades of experience to every project. We can install heating, cooling and ventilation equipment and full systems to meet your specifications for new construction, room additions or HVAC upgrades. We have experience working with every manufacturer's HVAC products, and we offer a minimum one year labor warranty on all of our work. Naturally, all of our work complies with applicable building codes.
Your vision, built to order
No HVAC engineer on staff or existing specs? No problem! You tell us what you want, our RTS team will partner with you to design a system (or addition or remodel) specifically tailored to your space, comfort and other aesthetic and functional requirements. We take pride in creating cost-effective systems that perform efficiently and conserve energy for years to come. And no matter what details you choose,rest assured your installation will meet baseline building codes.
We ask lots of questions, such as:
 

Aesthetics

– do you want an exposed look? Spiral, rectangular, paintable, acoustic considerations, even the type of registers – all design elements are customizable.

Usage

– how will you use the space? Heating, cooling and ventilation affect equipment as well as people, so what heat/AC generating units are needed (or pre-existing)? Is humidity a factor? 

 

Budget

– every project has one, so we offer options (rooftop-mounting vs. dedicated equipment room, for example).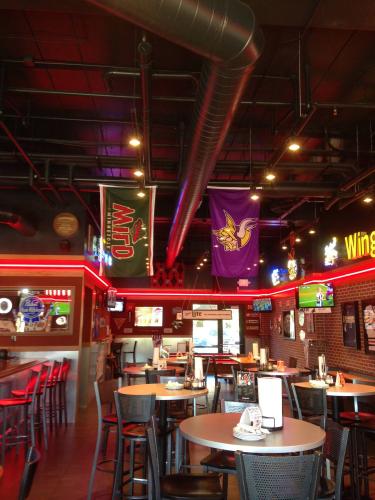 ---
Specialized environment? We get it.
Commercial HVAC systems often need to do more than provide basic indoor comfort. RTS Mechanical technicians have the specialized knowledge and experience to help you meet tough or unusual environmental challenges when it comes to design and/or installation.
Clean rooms
Clean rooms have to meet strict air quality standards, including very specific air exchange timing requirements and the size and number of allowable particulates, depending on the room's classification. Gowning rooms may have different requirements. The easiest solution is to over-build, with more and larger size HEPA filters than needed. That's also much more costly – not a smart business investment.
At RTS, we help you determine the optimal number, size and placement of filters, to cost-effectively provide proper ventilation as well as heating and cooling. We also consider other factors such as layout of air supply and return ducting (ceiling vs. floor) or areas where there may be a high concentration of heat-producing equipment.
Server rooms
Technology is the hub of every business these days, but without proper ambient temperature and humidity computers and automated facilities management systems can malfunction or break down. Server rooms typically don't require particulate filtration, but otherwise their HVAC systems require the same attention to detail as a clean room. 
Commercial kitchens
Nothing says "heat, humidity and ventilation" like a busy commercial kitchen. And food preparation requires stringent sanitation, including air quality. HVAC systems must consistently meet every standard to protect employees and customers.